We are open and having services in person and streaming online. In person, we are making sure the church is safe and have taken every precaution to keep it this way by routinely cleaning and marking off areas to be at a safe distance from each other. We encourage you to wear a mask (but not required) when entering and exiting the building. Once you are seated you are welcome to remove your mask. Before you return, please read the Guidelines HERE for your safety and for others. Please also go to our COVID update page for any changes HERE
​
We understand that those are high risk may need to stay home at this time. Please stay connected by watching the sermon on our Facebook Page, YouTube or here on our Sermon Series Video Page. Please follow the links provided also.
​
Please reach out with any concerns or questions. Our office is going to continue to remain open during normal business hours, Monday through Thursday - 10:00 a.m.-2:00 p.m. Please call the church office at 719-597-9004 if you need anything.
3725 El Morro Rd.
Colorado Springs, CO 80910
719-597-9004
​
Church Office Hours
Monday - Thursday
10:00 a.m. - 2:00 p.m.
​
2/28/2021
"Urgency!"
Jude 1: 22-23
Dr. Mark Hensley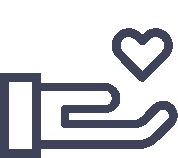 "God's people faithfully brought in the contributions,
tithes and dedicated gifts."
2 Chronicles 31:2