We will be having Sunday morning Worship Services at 10:30 a.m. only, but we also now have Kid's Club Worship Time again every Sunday at 10:30 a.m.!! We have made every precaution to protect the children and there will be masks provided! Please don't hesitate to ask our Children's Director, Ashley Boyd, or the church office, if you have any questions.
We will not move away from live-streaming as it is very effective, and we will not be having any Life Groups (Bible Study) until further notice, but we could see a component in the live-worship where perhaps once a month or more where we tie that service in with some community projects. There are so many ways to be salt and light to this watching world.
​
Before you return, please read the Guidelines HERE for your safety and for others.
One more thought about people returning to the church. In my opinion people who have been born again, redeemed by the blood of the lamb who are genuinely, radically transformed and saved, they will not neglect the church. They will return! ~ Pastor Mark
Please reach out with any concerns or questions. Our office is going to continue to remain open during normal business hours, Monday through Thursday - 10:00 a.m.-2:00 p.m. Please call the church office at 719-597-9004 if you need anything.
​
Every Sunday at 10:30 a.m. and Wednesdays at 6:30 p.m., the pastor will be LIVE streaming a message and prayer time on our Facebook page and the videos will be recorded on our website and YouTube account at the following links:
​
On the Sermon Video Page of this Website (recorded videos)
YouTube (recorded videos)
Download Sermon Notes Here
​
All activities highlighted are active and all others are postponed until further notice
3725 El Morro Rd.
Colorado Springs, CO 80910
719-597-9004
​
Church Office Hours
Monday - Thursday
10:00 a.m. - 2:00 p.m.
​
10/25/2020
"Room Changers"
1 Peter 5: 12-14
Dr. Mark Hensley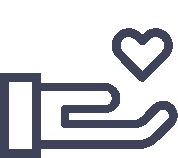 "God's people faithfully brought in the contributions,
tithes and dedicated gifts."
2 Chronicles 31:2