While you've been adjusting to your new normal at home, we've made a few adjustments as well. As the Governor of Colorado issued a statewide stay-at-home order until 4/27/2020, and after that he has ordered a "Safer At Home" Phase, in which they are still restricting gatherings of no more than 10 people, so Pikes Peak Park Baptist Church has suspended all services and activities in our building until further notice.
Please reach out with any concerns or questions. We understand that this is a difficult time and our office is going to remain opening during normal business hours, Monday through Thursday - 10:00 a.m.-2:00 p.m. Please call the church office at 719-597-9004 if you need anything.
​
Every Sunday at 10:30 a.m. and Wednesdays at 6:30 p.m., the pastor will be LIVE streaming a message and prayer time on our Facebook page and the videos will be recorded on our website and YouTube account at the following links:
​
On the Sermon Video Page of this Website (recorded videos)
YouTube (recorded videos)
Download Sermon Notes Here
​
3725 El Morro Rd.
Colorado Springs, CO 80910
719-597-9004
​
Church Office Hours
Monday - Thursday
10:00 a.m. - 2:00 p.m.
​
5/24/2020
"The Marriage Supper of the Lamb"
Revelation 19: 6-9
Dr. Mark Hensley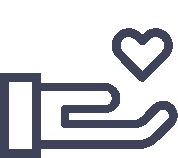 "God's people faithfully brought in the contributions,
tithes and dedicated gifts."
2 Chronicles 31:2